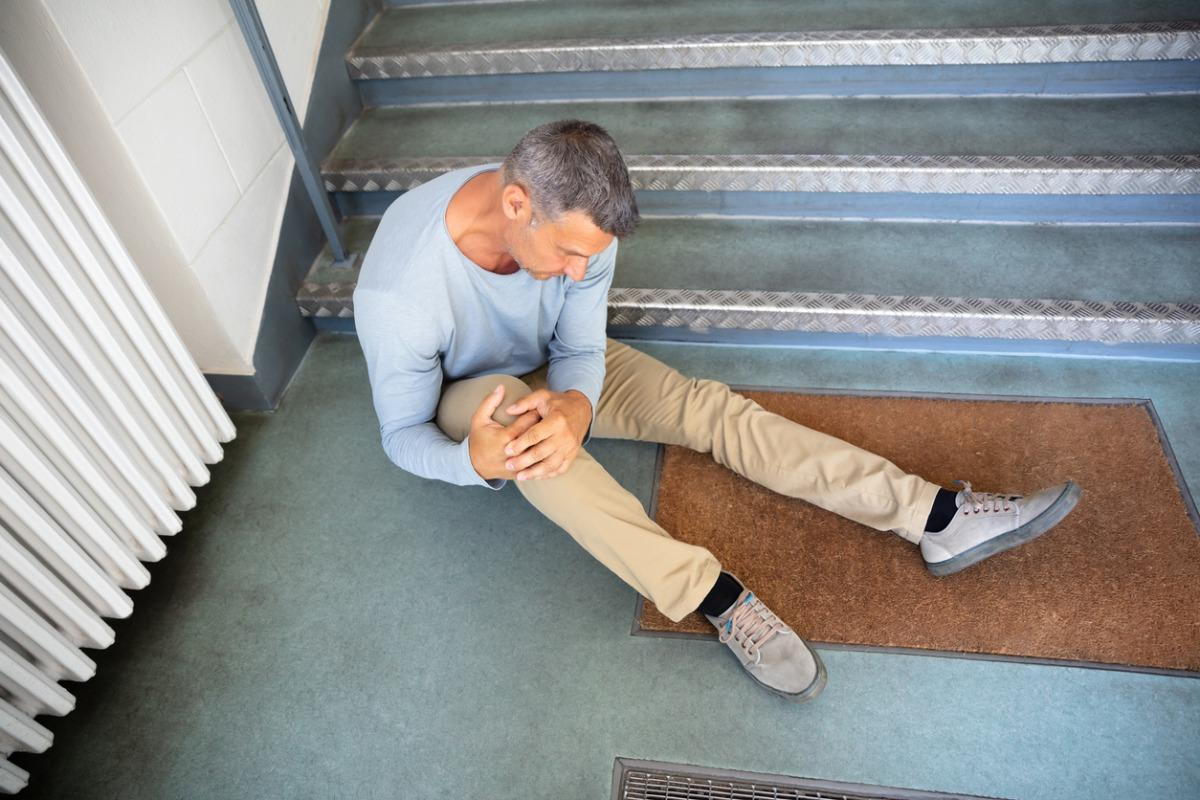 Common Causes of Slips, Trips and Falls in the Home
Falling accidents often occur on commercial property, but slips and falls in homes account for a great number of injuries every year. Around 20 percent of all falls result in broken bones, fractures or head injuries, according to the Centers for Disease Control and Prevention. Older people are most often the victims in these accidents.
The tragedy is that most slips, trips and falls in the home are preventable. Among the most common causes are these:
Wet floors —Floors can stay wet from spills, mopping and tracking in water on a rainy day.
Loose floor coverings — Rugs, carpets and runners covering a hardwood or concrete floor surface can come loose from their tacking or adhesive.
Uneven or damaged floors or steps — Surface imperfections can be quite hazardous, especially for a person with unsure footing or a visitor unfamiliar with the defects.
Cords and cables — Loose extension cords or other wires are tripping hazards when lying in areas with walking traffic.
Clutter and debris — Household objects, including boxes and stacks of papers, may accumulate and obstruct passage in rooms and hallways.
Poor lighting — Darkness or inadequate lighting can obscure hazards and generally cause disorientation that makes falling more likely.
If you are injured in a slip or fall accident in someone else's residence, you can recover damages in a lawsuit only by showing that a legal responsibility was breached. The homeowner or renter of the premises must either have caused the hazard or have known of the hazard and failed to remediate it.
Proving knowledge can be difficult, but it may be sufficient to show that a reasonable person taking care of their property would have discovered and fixed the problem. For example, if a carpet is frayed at the point where it came loose from its tacking, that may be an indication that the problem had persisted for some time and should have been noticed. Also, objects that are out of place, such as debris blocking a hallway or stairs, create a presumption of awareness
The experienced personal injury attorneys at Jason & Bradley, LLC in Stone Mountain, Georgia have successfully litigated slip and fall cases involving residential as well as commercial premises. To schedule your free initial consultation, call 404-297-9933 or contact us online.